My Lovely Wife by Samantha Downing
4
My Lovely Wife
Thriller
Berkley
INSTANT #1 INTERNATIONAL BESTSELLER
USA Today bestseller 
Edgar nominee for Best First Novel
"Think: Dexter but sexier."—theSkimm
"A dark and irresistible debut."—People
"Will shock even the savviest suspense readers."—Real Simple

Dexter meets Mr. and Mrs. Smith in this wildly compulsive debut thriller about a couple whose fifteen-year marriage has finally gotten too interesting...

Our love story is simple. I met a gorgeous woman. We fell in love. We had kids. We moved to the suburbs. We told each other our biggest dreams, and our darkest secrets. And then we got bored.
We look like a normal couple. We're your neighbors, the parents of your kid's friend, the acquaintances you keep meaning to get dinner with.
We all have our secrets to keeping a marriage alive.
Ours just happens to be getting away with murder.
My Lovely Wife by Samantha Downing
Wow, when it comes to dark and twisty reads, My Lovely Wife by Samantha Downing really makes a notable impression. I say this as a thriller, dark, suspense reads fan. This book was pretty insane. (in the best way)
My Lovely Wife is told from a husband's point of view. He knows his wife is a serial killer, he knows she likes the hunt, and he knows she lives for the thrill of the act. As far as husbands go this man is the most supportive husband I have read… like ever. He accepts his wife, Millicent as she is, and he even has become part of her lifestyle. Yes, as in he now helps and aids her in her "hunts."
The story starts off with her husband (which never gets named) and Millicent in their current life, they have two teen-aged kids, they hold respectable jobs, they seem like the cookie cutter modern family. Except their hobbies as a couple are way more twisted than fun and innocent game nights. Her husband's schedule usually consist of him scouting potential prospects and bringing them forward to Millicent. Their vibe is very much, he likes to please his wife. He is still very much obsessed with making her happy and keeping her "thirst" satiated. He brings forward potential candidates to Millicent by telling her what he has observed of the victims lifestyle and routine, and then they plan the take down.
But with such a huge and serious trail of bodies behind the scheme, one has to wonder how they get away with it all, and will their ambiguity in the eyes of the law always last?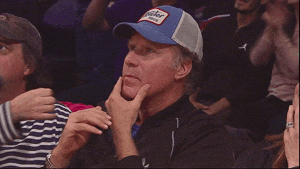 I am the first to tell you that I live for dysfunctional families, awkward anti heroes, I love the underdog stories as well. But this most deliciously dysfunctional family really takes the cake. I have not ever read any story like My Lovely Wife. It is unique, in its own lane of twisted reads.
My Lovely Wife makes the reader root for the bad guy, as in you want to see them succeed because it all somehow works. Samantha Downing's writing excels in bringing forward real, raw, honest, dark thoughts and yet makes is edgy and obtainable to the reader. It is no wonder it is the #1 USA Today Bestseller.
I also don't know if this makes me biased, but it is set in my home state of Florida, but not only that, in my very own Seminole County. Hearing cities I have traveled to, and markets I have gone to is so surreal and cool. I love that she did the research to get all those details that make central Florida unique. I don't even mind that she placed a serial killer in my hometown, I don't know what that says about me.
I gave My Lovely Wife by Samantha Downing 4 stars. This twisted, dark, suspense-filled novel should definitely be on your radar. Especially since Nicole Kidman just bought the rights and a movie or show will be made. Read it first so you can proudly say, "I read the book that inspired this show!"
To order your own copy of My Lovely Wife Click here, you won't regret it.
Carla is a born-again bookworm originally from Puerto Rico. Becoming a mom is what drove her back into the love of reading. Starting with the love of Romance books but now she enjoys any epic tales that are well written. She's a mom of three, a wife, and resides in Central Florida. Hurricane news doesn't scare her but finding out a second book in a series doesn't come out for another year will send her into a real panic. Sending her chocolate and another great book works best to support her through such times.