In Fair Verona by Isla Cristeon
3.5
In Fair Verona
Verona Saga Book 1
Romeo and Juliet Retelling
Amazon Digital Services LLC
April 26, 2020
Darkness will fall, but only then can their stars align.
As the poor kid shunned by everyone in Verona, especially the Capulets, Roman Montague keeps his head down and pride in check or he could lose everything, including his full-ride scholarship.
No Capulet is worth risking his future.
She's the orphan, sent to live with next of kin—her rich and powerful uncle, Don Capulet of Verona. Out of place and alone, Jewel Capulet lives every day wishing to find a place or even a person she can call home.
And then she sees him.
A deep and sudden connection between them sparks an impulsive love story and a plan to leave Verona for good and share their future. But a terrible accident flips their world upside down, drowning them in darkness, and setting them on path they can not control nor ever undo.
In Fair Verona is the first in an imaginative, interconnected series of modern Shakespeare retellings bringing the bard's stories to a new generation of readers.
In Fair Verona by Isla Cristeon
This has been an emotional roller coaster of a read for me. This modern day Romeo and Juliet retelling needs to be on your radar, especially if you love classics being made into contemporary works of art!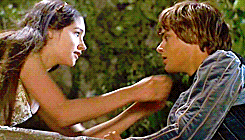 The author, Isla Cristeon has really created an impressive lineup of compelling plot and diverse characters.
In Fair Verona starts off in a small town in Virginia. Roman Montague is a senior in high school. He's had a rough upbringing and particularly with the Capulet family. He's always gotten in fights with them and since they come from money, the Capulet boys always get away with it. Roman, a young black man that is set up with scholarships and is ready to leave town as soon as he graduates, has to lay low as best as he can to not ruin his getaway chance… Until the end of the school year party he meets Jewel.
Jewel, now orphaned, following her parents tragic death has to go live with her Capulet Aunt and Uncle to finish off high school. At the end of the school year party she locks eyes with Roman and their fate is sealed. There are sparks and instant attraction with them. This then sets of a set of events that become tragic, epic, beautiful, sad, and hopeful.
So as we all know the story line of Romeo and Juliet, In Fair Verona follows through pretty true to the original. As the reader you can truly see how everything has been set to more contemporary times, without spoiling it, you will truly find yourself agreeing to the brilliant changes that were made to keep the story current.
What I loved the most was the diverse characters, you have Roman who is black young male, Jewel is white, her Capulet cousins are mixed with Hispanic roots, the supporting cast is diverse as well. I cannot brag enough about how In Fair Verona, Isla really went in with full intent to keep the characters with diverse backgrounds. It really felt so believable, I could literally picture this set in my high school that was filled with all sort of cultures and races.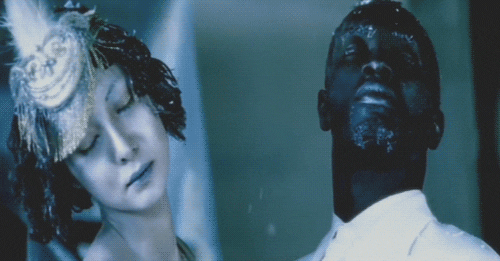 What made me cringe was the insta-love. Mind you this I know Romeo and Juliet fall for each other rather quickly as well, that "All-In" kind of love. And believe me, back in high school, I cringed at their insta love too. So this is not against the plot, I just generally have always cringed at insta love. But to counter act my point, this does not take away from all the beautiful lessons and self growth the characters go through throughout the book.
In Fair Verona by Isla Cristeon really took me on an emotional ride, it's jam packed with serious situations, so please be advised, there is drug use in the book. But Isla really made me sit and wait in delicious anticipation for the ever after. I love when authors do that. You'll be desperate to keep flipping pages and find out what is next and how it ends.
This book is part of a Verona Saga, we can definitely, excitedly wait for the rest of this beautiful setting to take life. I want to find out more of these supporting characters and experience this angst that melted my heart too many times to count.
So DJ, drop the beat, the one that plays the harp but in modern times! Click Here to pre-order the book. If you love retellings, and that angsty and drama filled young love this is the book for you!
In Fair Verona by Isla Cristeon comes out April 26, 2020.
Carla is a born-again bookworm originally from Puerto Rico. Becoming a mom is what drove her back into the love of reading. Starting with the love of Romance books but now she enjoys any epic tales that are well written. She's a mom of three, a wife, and resides in Central Florida. Hurricane news doesn't scare her but finding out a second book in a series doesn't come out for another year will send her into a real panic. Sending her chocolate and another great book works best to support her through such times.