?????
Dark Paradise by Randi Cooley Wilson - (Exclusive: Read the Prologue and Chapter 1 Now!)
5
Dark Paradise
Revelation
paranormal romance
Amazon Digital Services, LLC
November 12, 2019
299
I lost the one person who gave my life meaning and purpose. My love. My soul. My only reason for breathing. Unwilling to bury her memory, my heart turned reckless and my soul darkened. Then she walked into my life.
It was only supposed to be a moment.
Just one.
A moment where I could get lost in someone else and forget my pain.
In that one moment, she saved me from the memories that found me in the dark. She tore my world apart. Wrecked me. And with one kiss, she changed everything. Her love became my dark paradise.
Dark Paradise is the story of the Revelation Series' Gage Gallagher. It is meant to be read after the bestselling Revelation series and before the Royal Protector Academy novels. Intended for mature readers.
Finally, the last of the Revelation series books is on my Kindle…
…and I'm beautifully haunted like Gage Gallagher himself.
As much as I was thrilled to see Dark Paradise by Randi Cooley Wilson hit my Kindle, part of me was also intensely brokenhearted. I held off for a full 24 hours, procrastinating with other books because it was too much emotion. I wasn't ready.
I met Gage years ago when I fell in love with the Revelation series by Randi Cooley Wilson. Indeed, the London clan connected me to some of my most cherished people. I've had incredible memories surrounded by fans of this series. The author herself was one of the greatest cheerleaders for this very site (she still is!)
So, here we are, with a book I have wanted to read for years, taunting me.  I knew I had to mentally prep for Gage. I have watched Randi desperately work through his issues on the page. I've offered to send her alcohol on particularly-rough nights. If you asked her family, I am sure they would say he dragged her to the dark corners of his heart and it was a battle for them both to make it out.
Two years ago, this amazing "book trailer" (I use that term loosely; it's a damned music video!) was released and I became obsessed with the song. I figured it was time for a revisit to bring me back into that mindset.
After probably my 10th listen, I opened the lid on my Kindle and went in, with much trepidation and a cup of tea.
The book opens with this quote:
[dropshadowbox align="center" effect="horizontal-curve-bottom" width="auto" height="" background_color="#e5cff1″ border_width="1″ border_color="#ffffff" ]That those we love, who've died, live on in the imprints they leave on the world. ~Gage Gallagher[/dropshadowbox]
Yup, already crying.
Gage's backstory is, of course, tragic. The love of his life, Camilla, was murdered as part of a political intrigue and he was left to put the pieces back together. Unfortunately, grief is a rough road for all of us, and he couldn't find his way out of the darkness.
He really didn't want to escape.
Getting personal for a minute, almost 11 years ago, my world was also shattered when I found my brother and his friends after they tragically died in a carbon monoxide accident. Beyond the utter grief of losing my brother, I also faced (and continue to face) PTSD.
Finding the love of his life on his front stoop would rip anyone apart, but it also leaves PTSD scars. Those imperceptible and deep wounds don't heal as quickly, and the suffering of his traditional grief as a widower is only a portion of what he needs to move on.
As someone who lives this, I can tell you that it's easier said than done. I worried that this book would be a trigger for me – I really did. But instead, I found Randi's grasp on the intricacies of this pain unexpected and beautiful.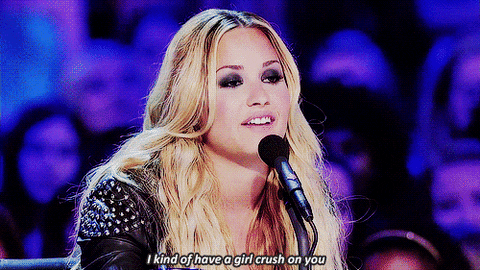 To move on to a lighter topic, let's talk love. Unconditional, patient, but also strong and self-assured, Nassa takes support to a whole other level. But while she's willing to wait, she's also not a pushover. She puts Gage in his place and makes you want to scream, "YAASSS girl!" and hive five her!
Dude, serious girl crush right there. She's a real one.
In the end, I'm as heartbroken as I expected, both because I loved this book but also because it's over.
I know you were worried about this release, but Randi, you outdid yourself.
While, in theory, you could read this as a standalone, you would be doing yourself a serious disservice skipping one of the best series I have read this decade.
Ready to dive in?
You should pre-order it first because you'll want to read the rest =)
and…without further adieu…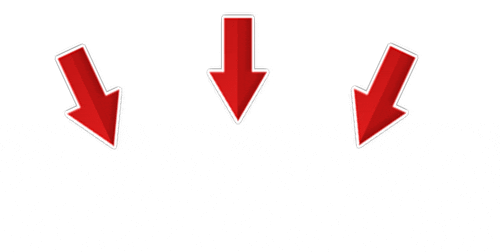 Read Dark Paradise's Prologue and Chapter 1 (with SURPRISE!)
Meg, AKA the Queen Bee (QB) founded LitBuzz in 2015 as a way for her favorite authors to more-readily provide books to a legitimized reviewer. At the time, she never thought it would grow to include a dozen people, hundreds of authors and thousands of reviews.
Most of the time, you can find her with a bulldog at her feet in her home office in Pittsburgh, writing content or developing brand campaigns for clients – or sneaking a quick read of a new release.
She's married to a great guy, has two amazing grown daughters and more animals than sense. 😉