Audiobook: Descending into Madness (Winterland Tale Book 1)by Stacey Marie Brown
Overall

Story

Narration
4.8
Descending into Madness
Winterland Tale Book 1
Fantasy Romance
Stacey Marie Brown
October 31, 2019
Audiobook
Listening Length: 10 hours and 46 minutes
audible.com
Your holiday season is about to get deliciously naughty...
What if Alice Liddell's story didn't happen the way you think? What if it wasn't Wonderland she fell into, but Winterland. This mad tale is dark, twisted, sexy, and nothing like the legend you know.
After losing her job and finding her boyfriend/boss cheating on her with her replacement, 25-year-old Alice Liddell has moved back home to save money and regroup. She doesn't think things can get worse until her younger, more responsible sister, Dinah, gets her a job as a Christmas elf.
Dressed in a slutty costume with fathers peeking down her top and kids vomiting on her, she wants nothing more than to escape the reality of her life. When she sees a sexy, shirtless man, carrying a glowing red light, and bearing antlers, her curiosity gets the better of her. But following him might be the biggest mistake she ever made. Falling into another realm, Alice finds herself in the world of holiday legends and fairy tales.
But she is not prepared her for the dark madness of this place. Nothing is what is seems and no one is what they are in the fairytales. Even the mysterious, sexy Scrooge. Welcome to Winterland, where the good guys from the North Pole have gone bad, and the only way to survive is to descend into its madness.
If you are an audiobook fan like I am (obviously) then you know that while the print book and audiobook are the exact same content, the experience is unique when you sit down to listen to a really great audiobook. Well, this is a REALLY GREAT audiobook! But that being said, my fellow Bee the amazing Tanya  has already written a glowing review of the print book for Descending into Madness… and why mess with perfection? Check out her review of the story HERE …. I'll wait 🙂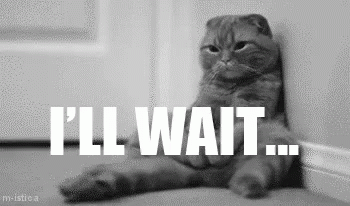 Back from checking out her review? Oh good! Welcome back! K, lets dive into all the audio goodness that is Mia Madison's narration for Descending into Madness!
I can't help but comment at least a LITTLE on the story. I have a total soft spot for fairytale retellings and this one does not disappoint! I was listening to part of this book in the car with my daughter and she asked "So… is this like, if Alice in Wonderland and Narnia had a baby?" and honestly, I can't think of a better way to describe the crazy, dark, twisted, deeply compelling world Brown has created for us in this tale. The spin on Wonderland with it always being winter but never christmas was a really unique choice and opened up a whole new set of characters to come play with Alice.
I
LOVE

Scrooge. That's all I am going to say because I don't want to give anything away, but just know that I love him and just want to bring him home and give him a cup of coco and a hug.
Now… onto the narration. Mia Madison does an absolutely stunning job with this performance. Her characters are so unique and distinct. If you have read my reviews before, you know my litmus test for narrators is how they handle voices of the opposite sex, and Mia does a wonderful job juggling a large and diverse cast of character. Her voice for Penguin is just so sweet! Every time Penguin had a line I couldn't help but smile and want to snuggle that little sweetie!
All in all I truly loved listening to this book and am waiting on pins and needles for the second book to be released for audio!
Grab your copy of Descending into Madness today!
https://www.amazon.com/Descending-into-Madness-Winterland-Tale/dp/B07ZTG9YVT/ref=tmm_aud_swatch_0?_encoding=UTF8&qid=1574229670&sr=8-1
Jessica is a writer, reviewer, mother, coffee addict, a massive nerd, and reluctant resident of the Frozen North AKA Minnesota. When she isn't chasing her little monsters around or singing Disney and Broadway songs at the top of her lungs with them, she is locked in her writing cave creating broody smexy book boyfriends, or getting lost in an audiobook.