A Man Called Ove
5
Summary
One of the most touching stories, I've ever read. Anyone with a heart will enjoy this fine novel. Fredrik Backman, has a classic hit with, A Man Called Ove!
A Man Called Ove
Washington Square Press; Reprint edition
May 5, 2015
Kindle & Paperback
337
A grumpy yet loveable man finds his solitary world turned on its head when a boisterous young family moves in next door.
Meet Ove. He's a curmudgeon, the kind of man who points at people he dislikes as if they were burglars caught outside his bedroom window. He has staunch principles, strict routines, and a short fuse. People call him the bitter neighbor from hell, but must Ove be bitter just because he doesn't walk around with a smile plastered to his face all the time?
Behind the cranky exterior there is a story and a sadness. So when one November morning a chatty young couple with two chatty young daughters move in next door and accidentally flatten Ove's mailbox, it is the lead-in to a comical and heartwarming tale of unkempt cats, unexpected friendship, and the ancient art of backing up a U-Haul. All of which will change one cranky old man and a local residents' association to their very foundations.
Throwback Thursday
So for this Throwback Thursday, I'm going with what might be the single most important book in my life. A novel that I cannot recommend enough to people. Perhaps many people are tired of me always raving about this book and author. But there is good reason for that. It's honestly a book that touched me at an extremely difficult part of my life.
I was struggling with personal loss when I read this novel. Unlike the main character, I didn't lose my love to death. She just left, with no explanation. Leaving me in a very difficult place emotionally. Feeling absolutely alone, worthless, unloved, and depressed. I struggled to find my reason for being. I often didn't leave my room much for days. The only peace I found was reading books from my local library.
Coincidentally, the woman who left me had recommended I read, Beartown by Fredrik Backman, in the final weeks of our relationship. I did very much enjoy Beartown (and recommend that as well). So when I needed something prior to a blizzard where I knew I would be home for an extended period, I decided to read my second Backman novel.
Captivating
I quickly found myself identifying with Ove—the sad and depressed curmudgeon—making it hard to put this one down. While you will cry at points in this one, at least I did. You will also laugh—hysterically—at other points. As Backman does a splendid job keeping this one enjoyable, and not making a novel about loss super sad.
Ove and the love hate relationship with a cat is a great reoccurring theme in this. He hates cats, can't stand them. But he also has a heart, and won't let anything happen to this cat. Or is it the other way around? To quote the old Time-Life commercials of the early '90s, "READ THE BOOK!"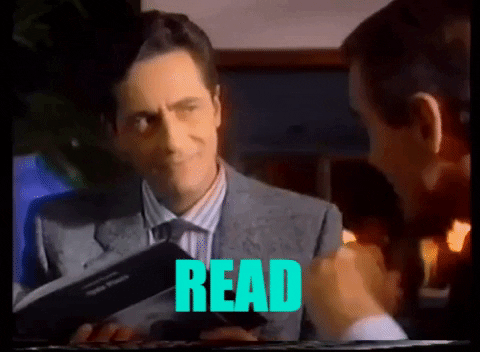 Ove also has a rather odd relationship with his new neighbors. Mainly because the wife refuses to just be his neighbor, she senses he needs a friend. And he as you will see, senses she needs someone who knows how to do useful things, like parking a vehicle. This relationship is what really brings the funny throughout the novel.
What you will find in this novel as well as Backman's other stories, is that he does not get too carried away with personal descriptions and names. You get very vague descriptions of the characters, and many minor characters will lack names. He will often refer to these minor characters like, "The man with the Saab", or "The woman with a gapped tooth". Whilst this might sound lazy, I found it really helps the reader use their own imagination as they read. Making many of these characters more relatable to us.
They Are us!
That is the beauty of Backman's work, his characters are not the X-Men, they're not James Bond. They are relatable—seemingly real—overwhelmingly, they are us! Granted, my personal journey leading me to this great story made Ove very relatable. I was feeling so many of the same personal pains of loss. I too felt many other things as did Ove, being alone with the loss of the greatest love one has felt. I also tend to have a hard time always helping others, no matter how much I complain. But in Beartown and it's sequel (Us Against You), I found myself identifying with a female character (Kira). Backman makes us our own superheroes.
Would I recommend this book? Did you just skim down to the bottom? YES! READ THE BOOK!!! Your heart will thank you!!!
Fredrik Backman, became my new favorite author, because of this very book! I can't get enough of his works now. The only shame is Backman is a Swedish author, so all his work is first in his native language. Meaning there is always a delay for when us English reading folks can enjoy his newest works.
READ THE BOOK!!!
This novel was made into a Swedish film (that I have yet to watch). I'm sure I will eventually want to see the subtitle version. Although I might be lazy, as an English version is coming—with, Tom Hanks. Don't be surprised if a Hanks version of Ove, will cause Backman's popularity to explode with an American audience. He already is a New York Times best seller. But things might accelerate with this amazing story as a Hanks film. Driving me back to the old tag line, "READ THE BOOK!".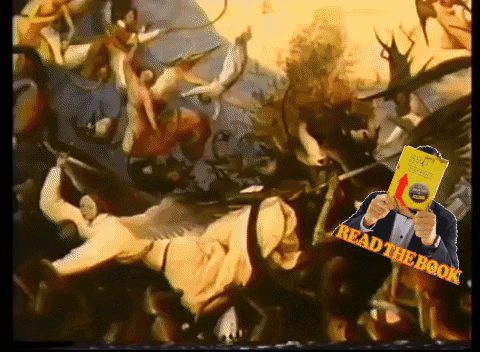 FIVE STARS!!!! (In case you didn't figure this out yet).
I'm, Spike. A 40 year old curmudgeon. I love to (in no particular order): read, run, review books, and complain about the mundane things in life. I have an associate and bachelor degrees in criminal justice. I'm a recent convert to being a "gym rat" but refuse to call anyone "bro". In a past life—I was a track correspondent and weekly op-ed writer covering, IndyCar racing. 



I enjoy reading: [Fiction] historical, space sci-fi, espionage, time travel sci-fi (as if there is a non-fiction version?), criminal procedure, mystery, thrillers, anything Fredrik Backman writes (even Ikea shopping lists), and graphic novels. [Non-Fiction] American history, military history, espionage, true-crime, fitness, sports, Ikea shopping lists, space & astronomy, and biographies.