3
The Violin Maker's Daughter
Historical Fiction
Bookouture
July 19, 2019
Kindle & Paperback
380
When the Nazis march onto the cobbled streets of Colmar on November 1st 1940, Josef, a Jewish violin maker, gathers his wife and daughters closely to him and tells them everything will be all right.
But one year later, three sharp knocks on the door at midnight turn his seventeen year old daughter Sarah's world upside down. As the oldest child, Sarah must be the first to leave her family, to make her escape in a perilous journey across France via Paris to Poitiers. And she must hide who she is and take a new name for her own safety. For now, bilingual Sarah is no longer a French Jew but a German girl.
As she bids farewell to her beloved father and family, Sarah has hope, against all odds, that she will see them again when the war is over. But, traveling through the mountains she finds herself in terrible danger and meets Ralf, a German deserter, who risks his own life to save her.
Ralf and Sarah continue their journey together, keeping their identities secret at all cost. But when Ralf is captured, will Sarah pay the ultimate price for sharing who she really is?
Can't Get Enough Historical Fiction…
So for the past eight months or so, I've been on a bit of a historical fiction kick. Basically every other novel I would check out from my local public library—was historical fiction. Much of it had been based in, Stalin's Soviet Union. Often the in the '40s. But I wanted to enjoy a story from another part of Europe in that era.
Hence when I was given the opportunity to read an advance copy of, Sharon Maas's newest historical fiction novel—The Violin Maker's Daughter—I jumped at the chance to be the bee that did the review. It was very exciting getting the early copy, and checking out a new author (to me). Maas, has penned over ten other novels before this one. Her previous being, The Soldier's Girl, another WWII historical fiction piece.
I couldn't wait to have at this novel. Even with my crazy busy work schedule, I found time to read it. No matter if it was in bed before going to sleep after an insane shift. Multi-tasking while taking care of personal business. I was thrilled to read this. And I really couldn't stop. It was almost an addiction.
But, some of that was because I was hoping for more drama and suspense. Which often wasn't the case. At times the characters and story line development seemed rather rushed. Now I'm not knocking this novel, I did think it was enjoyable enough. Still, there was a great deal I found myself in the end wishing it had more of.
Premise
As for the main character, Sarah, she is a great protagonist. While her family's name sounded christian, she is actually a Jewish teen from Alasce. Her father is a violin maker, and she is his apprentice. When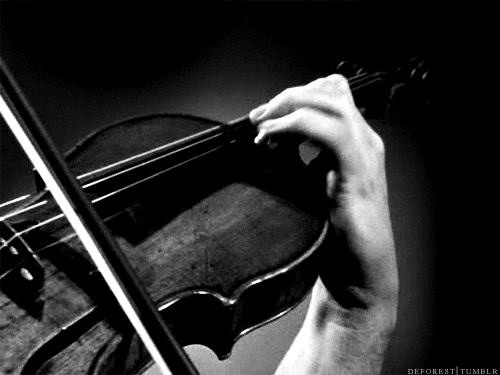 the German's annexed the formerly French region and forced it into German culture. The family made adjustments to blend in and not stand out to the occupiers. However they predictably are ratted out to the Nazis and forced to produce evidence of their Aryan ancestry or else.
The family plans to escape in groups. Sending their oldest, Sarah, off first. She is rather sheltered and immature. So this story quickly is a "coming of age" type of story. As the novel progresses, you still see Sarah's struggle to grow up fast enough for sometime. But she does so more as the story moves along.
Early on in her passage to safety from the Germans, Sarah and her escort are caught in the forest by two German soldiers. I won't give you any spoilers, but this is how she first meets (and we're introduced) to her love interest of, Ralf (or is it Karl?). Their journey into Paris as two different types of fugitives from the Nazis (Ralf, is not Jewish), and then their desire to be together again is the real driving force to this story line.
Eventually the story probably spends it's largest amount of time, where Sarah becomes the live-in nanny for a wealthy family of French "collaborateurs". There we see a relationship between the sister of the parents, Monique, and Sarah. There was no character I had more of a love hate relationship with in this story than, Monique. In the end, it felt rather predictable how it ends between the two. Whilst the maid was painfully underused in this section of the story.
Ultimately, towards the end—Sarah becomes a very strong hero. And finally has grown up, whilst still rather young. But this too seems to be very rushed and lacking in more details of development.
I understand this also might not be the doing of the author. As it can be difficult to convince a publisher to print an extremely long novel—unless you have made a small fortune as a New York Times best seller. Sadly in this industry, very few are given this sort of creative freedom. And even some of those abuse that privilege and give us novels with 150 pages of needless details that could have been cut. So it is a fine line.
Worth A Read
So I don't want to sound like I'm dumping on this novel. It's not bad at all—it also was not the greatest historical fiction novel. I found it to be good enough to finish in a timely manner. But leaving me wishing it was so much more. The cover proclaims it's an, "Absolutely heartbreaking World War 2 historical fiction". But I didn't find myself that moved to be heartbroken. I never once cried reading this.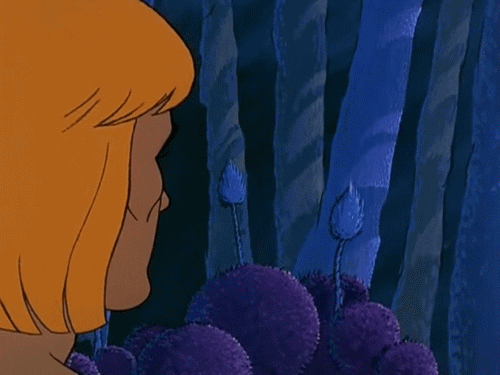 And that was what I was hoping for from what the previews had given me. I wanted to be moved that I would cry (my membership to the, Macho Mens Club of America, has just been revoked). But I'm not an emotionless droid of a man. I read another historical fiction novel earlier this year, that made me cry several times. Once to the point I ugly cried for probably five minutes. That novel also had more details and development, and I think it would have behooved this novel to have that. The premise of this novel ought to be heartbreaking, it's the second World War and Jewish people are major characters. But I never found myself teary eyed.
Still, I did have points where I could not put this down. Perhaps the section where, Sarah and Ralf are on the run, gives the best suspense in the novel. Which does move the pace along quickly. The book is good enough that I did add the author's previous historical fiction to my "want to read list" on Goodreads. And if you're a fan of this type of story, I do recommend giving, The Violin Maker's Daughter, a read.
I think it's fair to say this was a three out of five star book. And it will be on-sale starting, July 19th, 2019. You can get it on paperback or on Kindle.
I'm, Spike. A 40 year old curmudgeon. I love to (in no particular order): read, run, review books, and complain about the mundane things in life. I have an associate and bachelor degrees in criminal justice. I'm a recent convert to being a "gym rat" but refuse to call anyone "bro". In a past life—I was a track correspondent and weekly op-ed writer covering, IndyCar racing. 



I enjoy reading: [Fiction] historical, space sci-fi, espionage, time travel sci-fi (as if there is a non-fiction version?), criminal procedure, mystery, thrillers, anything Fredrik Backman writes (even Ikea shopping lists), and graphic novels. [Non-Fiction] American history, military history, espionage, true-crime, fitness, sports, Ikea shopping lists, space & astronomy, and biographies.