A Satisfying Conclusion
5
The Delphi Revolution
The Delphi Trilogy
Fantasy
Skyscape
October 9, 2018
Kindle E-book
528
Eighteen-year-old Anna Morgan is on the run from the very government project that created her abilities. Now they seek to weaponize the gift she doesn't want and can't control: the invasion of her mind and her body by spirits, some of whom have their own unusual powers. Her latest "hitcher" is a former top Delphi executive. Unlike Anna's previous guests, this one has taken over, and he's on a personal mission of revenge.
The target is Senator Ronald Cregg, a corrupt, power-hungry presidential candidate. One of Delphi's creators, he's now manipulating the public into believing "psychic terrorists" are a scourge to be eliminated. There's only one way to stop him, but Anna draws the line at murder.
Pulled into a dark conspiracy, Anna struggles to reclaim her body, mind, and soul as she and the other Delphi psychics join together to fight for their right to exist.
A Psychic Revolution
The final installment of Rysa Walker's Delphi Trilogy was a satisfying, fast-paced sprint across states and days to answer lingering questions and tie up all lose ends. The 528 pages passed by like a snap of the fingers, leaving me without the all-too-familiar book hangover associated with unaddressed issues or unresolved relationship quandaries. In short, it was the perfect end to a trilogy.
This book is quite a bit darker than the other two in the trilogy, mainly because Anna must confront the realities of having a certifiable psychopath in her mind, who is capable of taking control of her body when she sleeps. Knowing that she is putting her closest friends at risk just from being around her, will naturally lead Anna to do some pretty stupid things…leading everyone into more danger than they have been in previously, as they circle closer and closer to the multi-layered plot revolving around the Delphi Project and the psychic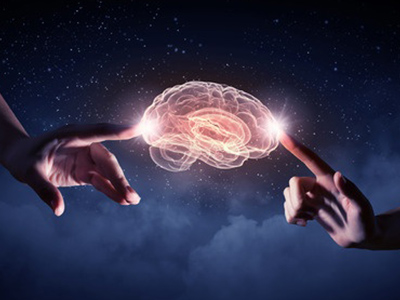 serums. To top it off, Ann may even start to feel some sympathy for her evil hitcher as she learns more about him, which begs some serious questions about right and wrong, and good vs. evil. Is the enemy of your enemy always your friend….or just some other weird type of enemy?
As these moralistic questions are explored, additional questions about the nature of the government, and our trust in the party system, free and fair elections, and how we treat those who are different from ourselves are touched on as well. As a political science nerd, and U.S. History teacher, I find these themes equally compelling to the  fantasy-driven narrative typically used in books like these. And of course, underlying all of this is the slow, and at times sexy, burn of Anna and Aaron's relationship…which will be wonderfully hashed out for the happily-ever-after crowd.
All in all, fans of this series will be pleased with the conclusion, and those who have not read the previous installments should just go ahead and purchase the series…its a fun ride!
Meghan is a coffee connoisseur, devoted milspouse, and exhausted momma to a three year old daughter and three dogs. She enjoys hiking, glamping, and traveling. You are mostly likely to find her reading good books in a hammock with a view of the ocean or mountains.