Broken Love (Blinded Love Series book #2)
5
Broken Love
Blinded Love Series
New Adult, Contemporary Romance
Independently published
November 11, 2018
Paperback, Kindle
432
Life shattered my bones, now it wants to break my heart. Jaymerson Holloway thought all her grief and pain were behind her. Unfortunately, life has other ideas. Where stories don't end happily. Where hearts shattered into pieces and love slips through your fingers. Leaving everything behind to follow her dreams, Jaymerson travels to Italy, where she learns to stand on her own, move on with her life, and open her heart to another. But nothing prepares her for seeing Hunter's life explode over the TV screen and watching his success, which comes with lots of women wanting a piece of The Haze. Crueler is the agony of seeing him fall in love with another. But that isn't even the worst of it. When she returns home and their paths cross, they are no longer the same people. The old animosity they once felt for each other flares the ties between them. Especially when more secrets and truths are uncovered. Like moths to flames, their undeniable chemistry continues to pull them to each other and tangle their lives together, even though it will only end in heartbreak and sorrow. Don't miss the second installment of the Blinded Love Series, the final story of Jaymerson and Hunter, but don't despair. Stevie is up next in the third book, Twisted Love. **Warning-Has adult content. Must read Shattered Love first. Second in a series.
Broken Love will accost your emotions…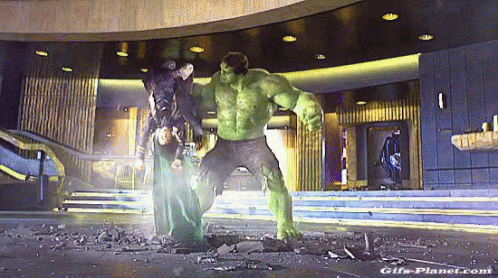 Having read all of Stacey Marie Brown's books I can say that she has a knack for emotionally involving her readers in the story.  From high intensity action scenes to building sexual tension to heartbreak, you cannot help but feel the accompanying emotions when you delve into the worlds and characters she creates.  This is especially true for her new adult contemporary romance series Blinded Love.
Blinded Love continues to follow Jaymerson and Hunter and their budding relationship developed in Shattered Love. 
Even though theirs is a love forged by fate through tragedy it does not seem that this deeply rooted bond is enough to combat all the forces in life intent on coming between them and driving them apart.  However, time apart, following their dreams, only seems to highlight the void their separation creates. When circumstances bring them back together it becomes obvious that love may not be able to conquer all.
This is one of those reviews that is hard to do without giving away too much of the story.  The analytical summary is easy: Good characters, good writing, steamy attractions, make for a book that is hard to put down. 
 What is hard to describe is the emotional rollercoaster that Jaymerson and Hunter's relationship put me through. Stacey doesn't just pull on your heart strings, she ties them in a knot!   I physically felt the excitement and anticipation of their attraction, the anger and hurt from the outside attacks, the sadness from their separation, and the frustration from their miscommunications.  At one point I even considered stopping the book because I didn't know how much more emotional drama I could take (I actually think it made my blood pressure go up!).  But, because I couldn't put it down that did not happen.  In the end, Broken Love was well worth the emotional trauma and I will happily subject myself to it again when book 3, Twisted Love, is released February 28.
Tanya's love for books has been a lifelong passion that she likes sharing with others. Reading is also the thing that relaxes her after a day of juggling the many responsibilities that come with being being wife to an amazing man, mother to four great kids spread around the world, business manager, and farm hand on their place in southwest Missouri; home to Akaushi cattle and a menagerie of pygmy goats, horses, chickens, dogs and cats.