Smalltown Romance; Lifetime Love
4.5
Love in C Minor
Backroads Duality
Contemporary Romance
Enchanted Ink Press
April 27, 2018
322
From the co-writing duo of Mindy Michele comes a tale of small-town charm and backroads trouble.
Seventeen-year-old Reagan seems like the perfect small-town girl. Dubbed a saint by her older brother, Lincoln, she serves the community, makes straight A's, attends church, spends her summers working with special needs children, and is a piano playing prodigy.
When you're the daughter of the mayor and the police chief in a sleepy Kansas town, toeing the line is easier than the alternative.
That is, until her brother's best friend changes the rules.
Reagan's been subject to Ridley's antics her entire life. Growing up, he tormented and teased her, but he kept his distance—until now. When Ridley breaks a promise, late night phone calls and secret rendezvous in the haystacks quickly transform into a reckless, all-consuming love.
Some promises are meant to be broken. Some secrets will not be contained, and sometimes the consequences we render are more than we can bear.
When you've known him all your life, and he's suddenly looking at you like he sees you, what do you do?
Apparently, fall in Love in C Minor.
Reagan Meeks is has been in love with Ridley Goss, pretty much forever. She's watched him get involved with every wrong girl throughout her whole life, and silently she's loved him.  She's fought
it, but she's loved him.
But when Rid starts looking at her in ways that melt her, she doesn't know what to think. Suddenly, he's saving her in a lurch and watching her like he's noticing her.
Or was he looking all along?
In this new contemporary romance from the killer team of Mindy Hayes and Michele G. Miller (as Mindy Michele), we are drawn into the lives of smalltown Kansas and the heartbreak and all-consuming fire of young love. The first book in the Backroads Duality, the team delivers a story that pulls you into this couple's smolder from chapter one.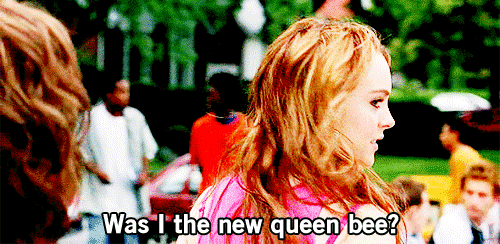 Though, it should be noted here that they use "Queen Bee" as a negative descriptor, and, as we at the Hive know, Queen Bees can only be awesome.  It's ok; we'll just need to re-educate with the best honey 😉
You will clearly love this couple, but one of the additional secondary themes in this story is the relationship between Reagan and her mother, the mayor of their small town.  A strong woman who desperately wants to leave her mark and also mold her daughter into a leader, she doesn't always hear what her daughter doesn't say.
Relationships are hard; the bonds between mothers and daughters run deep.  In honor of this beautifully-crafted story, we're giving away TWO prize packs to lucky winners, which include:
 $10 Amazon gift card
e-copy of Love in C Minor by Mindy Michele
To enter, respond to this review with a comment sharing something you got from your mom, or a woman you love or respect. Please use complete sentences; we will be sharing on our social media.  Only entries posted below on this review will be considered. Two winners will be selected at random after 11:59pm Eastern time on Tuesday 5/15/18 from qualified entries. Sorry; US entries only due to limitations on digital delivery.
GOOD LUCK!
To start reading (after you enter):
Meg, AKA the Queen Bee (QB) founded LitBuzz in 2015 as a way for her favorite authors to more-readily provide books to a legitimized reviewer. At the time, she never thought it would grow to include a dozen people, hundreds of authors and thousands of reviews.
Most of the time, you can find her with a bulldog at her feet in her home office in Pittsburgh, writing content or developing brand campaigns for clients – or sneaking a quick read of a new release.
She's married to a great guy, has two amazing grown daughters and more animals than sense. 😉