Goblins, Music, and the Wild Hunt
4.5
Wintersong
Wintersong
Young Adult Fantasy
Thomas Dunne Books
February 7, 2017
Kindle E-book
436
Beware the goblin men and the wares they sell.
All her life, nineteen-year-old Liesl has heard tales of the beautiful, mysterious Goblin King. He is the Lord of Mischief, the Ruler Underground, and the muse around which her music is composed. Yet, as Liesl helps shoulder the burden of running her family's inn, her dreams of composition and childish fancies about the Goblin King must be set aside in favor of more practical concerns.
But when her sister Käthe is taken by the goblins, Liesl journeys to their realm to rescue her sister and return her to the world above. The Goblin King agrees to let Käthe go—for a price. The life of a maiden must be given to the land, in accordance with the old laws. A life for a life, he says. Without sacrifice, nothing good can grow. Without death, there can be no rebirth. In exchange for her sister's freedom, Liesl offers her hand in marriage to the Goblin King. He accepts.
Down in the Underground, Liesl discovers that the Goblin King still inspires her—musically, physically, emotionally. Yet even as her talent blossoms, Liesl's life is slowly fading away, the price she paid for becoming the Goblin King's bride. As the two of them grow closer, they must learn just what it is they are each willing to sacrifice: her life, her music, or the end of the world.
I read both Wintersong and Shadowsong by S. Jae-Jones back to back, and over just a few days. The books are dark and twisty, but also riveting and romantic. I have chosen to review them together because they must be read together, in my opinion, to gain the full picture of how the Underground shapes Leisl, her brother
Josef, and her immortal beloved The Goblin King. However, before I go much further, I must include a warning: Shadowsong features self-harm and suicide as fairly major themes, which could be triggering for some readers. I appreciate the fact that S. Jae-Jones took the time to provide that warning in her book, and wanted to pass the information on here. I should also say that she handles these topics with dignity, and it is clear that they are essential details to our understanding of the characters involved. Now, on to my review!
Leisl is a girl who grows be leaps and bounds over the course of the two novels; her character development is flawlessly executed, never contradicting itself or seeming too drastic. She arrives in the Underground feeling that only the Goblin King's desire for her can make her whole, but as her connection with the world above begins to fade, she finds that she must rely on self-love to stay relevant
and alive. The Goblin King, at times an ancient monster, and at times a tender lover, stresses to Leisl the importance of learning to appreciate her own talents, instead of always playing second fiddle, and demurring to others. He begs her to be selfish at times! But, above all else, he warns her that she must learn to love her self entirely, if she wants to ever be truly happy. It is with a promise to do just that, that Leisl exits the Underground as Elisabeth Entire, and makes her way to the city to join her brother on the classical music scene. But the brother she finds is twisted with self-loathing, and a longing for home, which Elisabeth feels powerless to provide, since home may not be where Josef believes it to be. Yet Leisl soon finds that Josef's longings are the least of their worries, as an ancient magic has been set loose on the land, to hunt for lives to atone for her escape from the Underground. The old laws cannot be so easily escaped, and sacrifices will have to be made…but by whom?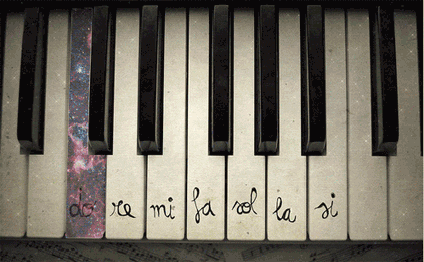 The two books are seamlessly bound together by the mystery of the Goblin King's true identity, and the possibility that he could be saved from the Underground and returned to a mortal existence through the redemptive power of love. But of course, nothing could be that simple, and Leisl must follow ever changing roads to her ultimate destiny of facing down the old laws. The books include myriad references to German folklore and classical music history and technique, which creates a rich tapestry of images for the flights of fancy necessary to truly appreciate the tale of Leisl and the Goblin King. I highly recommend these books!
Meghan is a coffee connoisseur, devoted milspouse, and exhausted momma to a three year old daughter and three dogs. She enjoys hiking, glamping, and traveling. You are mostly likely to find her reading good books in a hammock with a view of the ocean or mountains.