Chilling and Beautifully Realistic Historical Fiction
5
The Nightingale: A Novel
Historical Fiction
Macmillan
February 3, 2015
448
Despite their differences, sisters Vianne and Isabelle have always been close. Younger, bolder Isabelle lives in Paris while Vianne is content with life in the French countryside with her husband Antoine and their daughter. But when the Second World War strikes, Antoine is sent off to fight and Vianne finds herself isolated so Isabelle is sent by their father to help her.
As the war progresses, the sisters' relationship and strength are tested. With life changing in unbelievably horrific ways, Vianne and Isabelle will find themselves facing frightening situations and responding in ways they never thought possible as bravery and resistance take different forms in each of their actions.
"Real integrity is doing the right thing, knowing that nobody's going to know whether you did it or not." — Oprah Winfrey
This quote from Oprah Winfrey perfectly sums up the theme of Kristin Hannah's The Nightingale, set in World War II era France. Each of the main characters face the same dilemma: how to stand up against what they know is wrong, although they may be powerless to affect change on a large scale. What they ultimately must accept is that in order to remain true to themselves they must resist…and although they may only be able to change a few lives at a time, by doing so they are making it possible for others to resist in turn.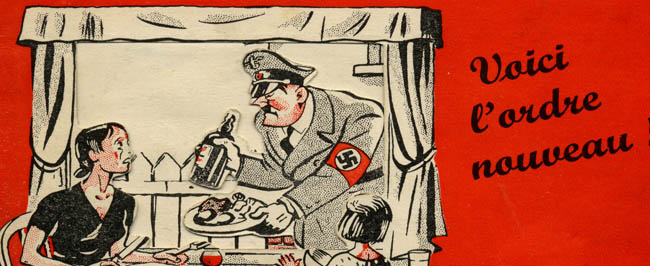 The characters in The Nightingale are richly drawn and developed throughout the story. They face the types of dilemmas, and make the types of choices that are so real it makes them gut wrenching. The story is particularly poignant because Kristin Hannah takes the same amount of care in developing her supporting cast, as she does with her excellent main characters, making for a truly spellbinding novel. Additionally, as a history teacher I appreciated the attention to detail in describing war-torn France, the fear of citizens in Paris, and Nazi treatment of the Jewish people through the occupation and into the Final Solution. Additionally, the discord between true Nazis and the German soldiers who felt that the ability to be honorable was rapidly slipping through their fingers is apparent,  which is an important nuance that I think most authors would have left out.
While neither Vianne nor Isabelle seek to be seen as heroes, they both seek to preserve France, and the French way of life from the encroaching horrors and atrocities of the Nazi regime. Vianne seeks to make a world that will be safe for her daughter, Sophie, to grow to adulthood in, which is put into sharp focus for her as she sees how the horrors of life in a war-torn land affect her once vivacious child. She also realizes that by trying to blend in, and obey the rules, that she has lost all sense of personal integrity, and that to recover it she must take the risk of doing what is right, despite her fear. Isabelle meanwhile, yearns to avenge the lives she had seen snuffed out by the Nazis as they steamrolled across France, it is through her unwavering integrity and bold risk-taking that she finds both love and extraordinary loss. Although their story lines are vastly different, and although they resist in very different ways and for different reasons, both women serve as reminders of the importance of standing up against intolerance wherever and whenever it is seen. They serve as a reminder that tyranny must be resisted, even if one may never receive any accolades or mentions in history books for doing so. Integrity is important, after all, even if nobody sees or notices.
The Nightingale is an excellent book, which will appeal to those who enjoy historical fiction, adventure stories, WWII novels in general, and even those who like romance and intrigue…there are equal measures of all these things present in the story. I would not hesitate to recommend this book to my friends and family, and would strongly suggest that high school teachers add it to their classroom libraries…It is really that good!
**Photo Credit: ww2incolor.com, photo of a female French resistance fighter who is credited with capturing 25 Germans in Chartres, France, 1944.
Meghan is a coffee connoisseur, devoted milspouse, and exhausted momma to a three year old daughter and three dogs. She enjoys hiking, glamping, and traveling. You are mostly likely to find her reading good books in a hammock with a view of the ocean or mountains.