A New and Fresh Story Featuring a 2000 Year Old Vampire
5
A Stone-Kissed Sea
Elemental World Book 4
Paranormal Mystery/Romance
E. Hunter
12/6/2016
328
An immortal wanderer. A brilliant scientist. A centuries-old menace written in blood.
Lucien Thrax, son of the earth and child of the ancients, is a healer of immense power. But years of work on a deadly vampire virus have not led to a cure, nor have they softened the wall he built around his heart. When he's forced to work with Doctor Makeda Abel, Lucien is convinced he's reached his limit of patience with humanity.
Makeda Abel may be human, but she's far from impressed with the brooding vampire healer, even if his mind draws her reluctant admiration. She's learned how to survive in the immortal world, and it's not by being afraid. Working together may lead them to answers, but it also pushes Lucien and Makeda's attraction to the boiling point.
When nightmares become reality, Makeda will have to trust Lucien with her life. Finding answers has never been more vital. Finding love has never been more deadly. To heal the Elemental World, Lucien and Makeda must follow ancient paths and ask for help from the most inhuman of immortals. Because even with a cure in hand, the battle has only begun.
A Stone-Kissed Sea is the fourth novel in the Elemental World series.
Just when I thought I knew my top books of the year, A Stone-Kissed Sea by Elizabeth Hunter hit my Kindle.
Consider the Top Books of the Year list 'tweaked'.
I have made no mystery of my love for Elizabeth Hunter's writing.  As someone who reads A LOT of books, I think finding someone who continues to impress me with her width and breadth of work is rare. But Ms. Hunter continues to prove that whatever magical spell she learned at Hogwarts is still working because her newest work is amazing.
I said that. It's amazing.
I have been anxiously-awaiting this book since we revealed the cover a few months ago. So what makes A Stone-Kissed Sea such a marvel?  Well, it's nothing shocking or new.  Those who have read her works know that Hunter delivers when it comes to rich worlds and complex character bonds.  She flavors relationships with just enough suspense and passion, keeping us rooting for what we know is best for the characters…
…Because don't we always know best? 😉
Rich in imagery and passion, this story sweeps you away LITERALLY from page one.  We've met Lucien in the past. His character has, until now, struck me as sympathetic, negative and quite simply, lost.  In ASKS, Lucien meets Makeda, a brilliant scientist with no interest whatsoever in his world. Though they are clearly attracted from the start, Hunter delivers slow burn romance, allowing us to fall in love right along with the characters.  Hunter doesn't force this relationship on us; somehow it's natural, kinetic and perfect.  We want it just as much as they do.  We just need them to commit.
Individually, we watch these characters grow as people.  As a unit, we see them take on immense challenges with purpose, drive and scientific precision.  And, we have the pleasure of cameos from some of our favorite Elemental vamps and humans.
This book also concludes the elixir storyline, which has carried the arc through her Elemental World series.  As someone who has followed this plot through several books, I found her conclusion not only satisfying but logical and full of double meanings I could draw if I look deep enough into it.
More personally, for those who know Ms. Hunter (even on social media), we know she fell in love while writing this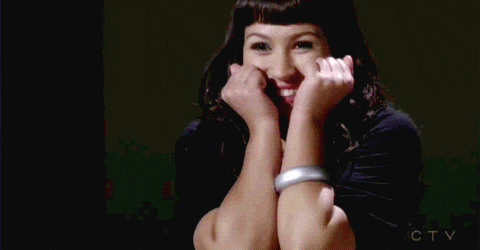 book and her own feelings of hesitation, excitement, and fulfillment ring clear to the reader.  When I say we fall in love with her characters, I think we actually fall in love along with Elizabeth Hunter.  Conveying the feelings of falling in love is the challenge of every author.  But I think one experiencing it probably gives the closest glimpse of it, and I don't know anyone who doesn't love that feeling.  I know I do. It's a special kind of book that she won't be able to replicate because that kind of magic doesn't happen often.  I'm so glad I got to experience it.
If you're up-to-date and ready to take on the next and final chapter in the Elemental Worlds series:
If you're new to Elizabeth Hunter, I highly recommend starting with The Elemental Mysteries and following through to the Elemental World books. Though technically it's standalone, personally I like having the context and the incredible culture she's created. It colors and shades the edges of every page of every book in this remarkable series. Don't cheat yourself.  Start with A Hidden Fire and just keep going. You can start reading it right here:
And LAST BUT NOT LEAST, enter for your chance to win ALL of Elizabeth Hunter's SIGNED PAPERBACKS!!! (I know, right?!  )
Meg, AKA the Queen Bee (QB) founded LitBuzz in 2015 as a way for her favorite authors to more-readily provide books to a legitimized reviewer. At the time, she never thought it would grow to include a dozen people, hundreds of authors and thousands of reviews.
Most of the time, you can find her with a bulldog at her feet in her home office in Pittsburgh, writing content or developing brand campaigns for clients – or sneaking a quick read of a new release.
She's married to a great guy, has two amazing grown daughters and more animals than sense. 😉