Knitting in the City
Who knew knitting could be so exciting?!
5
Neanderthal Seeks Human
Knitting in the City
Love stories
Kathleen Paulus
March 14, 2013
394
There are three things you need to know about Janie Morris: 1) She is incapable of engaging in a conversation without volunteering TMTI (Too Much Trivial Information), especially when she is unnerved, 2) No one unnerves her more than Quinn Sullivan, and 3) She doesn't know how to knit.After loosing her boyfriend, apartment, and job in the same day, Janie Morris can't help wondering what new torment fate has in store. To her utter mortification, Quinn Sullivan- aka Sir McHotpants- witnesses it all then keeps turning up like a pair of shoes you lust after but can't afford. The last thing she expects is for Quinn- the focus of her slightly, albeit harmless, stalkerish tenancies- to make her an offer she can't refuse.
Bring your yarn and some wine!
I'm not sure how this happened, but it looks like we Bees have

neglected to include the fabulous works of Penny Reid here in the Hive – a mistake I am going to rectify right now!
While it is not customary for us to review series as a whole, and each of these books could (should) have a stand-alone review, I want to begin our Hive introduction to her work with the series that got me to love her – Knitting in the City.
Each book is a stand-alone novel, but centers around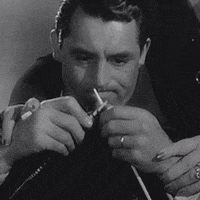 an eclectic group of friends that have bonded through a knitting group. Though that doesn't necessarily sound exciting, there is plenty of action.  Cyber-hackers, Ninjas, and Bearded Mountain Men are just some of the elements that make these novels so fun.  The female characters are strong, witty, loveable, and definitely people I would love to get to know.  The men are, of course, sexy – more than that, they are not written to fit a stereotype of "romance" and bring their own individual brand of sexy to the table.  Reid has an excellent, off-beat sense of humor that shines in her writing, and I always look forward to reading more of her work!
Below are links to the individual books for in-depth descriptions.  Please, go check out some of her stuff – if you aren't hooked, I'd be surprised!
Knitting in the City (in reading order):
     1.5   Neanderthal Marries Human (Novella)
       2. Friends Without Benefits: An Unrequited Romance
       3.  Love Hacked: A Reluctant Romance
       4.  Beauty and the Mustache: A Philosophical Romance  ****spinoff series Winston Brothers – to be reviewed soon!
     4.75   Ninja At First Sight: An Origin Story  (Novella)
       5.  Happily Ever Ninja: A Married Romance
       6.  Dating-ish (Coming 2017)
Look for reviews of the first two Winston Brothers series in the next couple of weeks in excitement for the October 18th release of Beard Science!
Visit/Follow Penny Reid –
Website: http://pennyreid.ninja/
Facebook: Penny Reid
Twitter: Penny Reid
Instagram: Penny Reid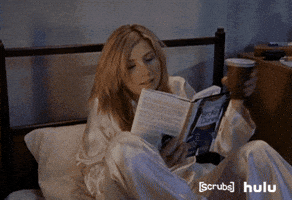 Why are you still here?
Go!
Read!
Librarian by day, mom/wife/reader by night (among several other quirky things). While others are busying themselves with the newest reality show, she is comfortably lounging in her Pjs, sipping coffee (or wine), and immersing herself in all things literary escapist. When not reading, she is busy singing, exploring the outdoors, mom-ing, wife-ing, and being an over all wannabe Superwoman.