Does Meghan March have Good Judgment?
(Spoiler Alert: She likes honey, so we say 'YES'!)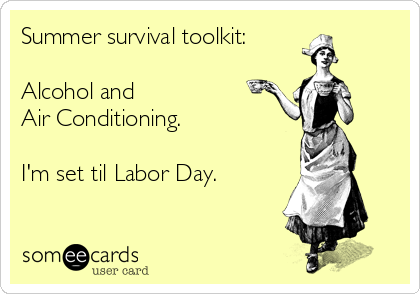 Recently, I invited author Meghan March to give us a bit more insight into the mind behind Bad Judgment, her newly-released contemporary romance.  When I read the book, I was impressed with the depth of detail into the world of the characters (in this case: law school) and also the development of the plot.  For contemporary romance, it was anything but blah!
Meghan was hard to nail down, but the lure of a Hive with central air and honey whiskey libations had her buzzing by in no time.  Check out the one-on-one below, and make sure to leave your questions for her in the comments!
1.) It's clear your personal experience as a lawyer brought Ryker and Justine to law school. But what other career could you envision for them both – especially Ryker?
You're definitely right—my personal experience in law school and then practicing law shaped a lot of this book. Justine was so determined to be a lawyer, so I have a hard time envisioning her doing something else at this point. Like a lot of people in law school, Ryker struggled with what he actually wanted to do with his degree. I could see him actually going into business rather than practicing law.
2.) Summer is winding down and no matter where you are in the US, our routines change. What's your favorite fall activity?
Funny you should ask that question! I'm actually not living in the US right now, so this is the first time in my life I don't really get to have a fall season. All the seasons in Belize seem to have one speed: tropical. If I were in the US, I'd be looking forward to heading to the farmer's market to buy all the apples to make apple pie, apple crisp, applesauce, apple cobbler… I think you get where I'm going with this. Also, all the pumpkin things!
3.)  Speaking of USA, did you watch the Olympics, and if so, what was your favorite sport or moment? GO TEAM USA!
I LOVE watching the USA compete in gymnastics! I only caught a couple minutes here and there, but I was loving Simone Biles' performances.
4.) In Bad Judgment, Ryker's dad is a sympathetic character who has his own troubles in life. Did you agree with his decisions when you were writing the book?  How far do we go for those we love?
Writing Bad Judgment was really quite interesting because I got to explore the gray area that often exists between right and wrong. In law school I learned all about defenses and mitigating factors. Rarely is there bright-line rule, and deciding how far you'll go for the ones you love arguably falls into that gray area. I can't say whether I agree or disagree with Ryker's father's decisions, because I've never faced that situation personally. One thing I completely agree with is that you're responsible for the consequences of your decisions.
5.) Can you write another book where we find out Ryker has a secret and super hot brother? Asking for a friend, of course 😉
Hahahahahaha. Great question. See Number 6.
6.) What's coming up next from you?  And will we revisit Ryker and Justine again in the future?
Bad Judgment is a standalone, so I don't plan to write any more books in this world at present, but I never say never!
7.)  What's your social media of choice?  Where should potential new fans go to connect with you??
I love Instagram! You can find me at http://www.instagram.com/meghanmarch . You can also find me on Facebook at http://www.facebook.com/meghanmarchauthor.com
8.) The most important question: how do you feel about honey?  Warning: Bees like honey. Your answer might want to reflect that – not that we're trying to sway you one way or another….
Oooooh… I love honey!
Bad Judgment by Meghan March is available at all online retailers. Get started reading here:
Meg, AKA the Queen Bee (QB) founded LitBuzz in 2015 as a way for her favorite authors to more-readily provide books to a legitimized reviewer. At the time, she never thought it would grow to include a dozen people, hundreds of authors and thousands of reviews.
Most of the time, you can find her with a bulldog at her feet in her home office in Pittsburgh, writing content or developing brand campaigns for clients – or sneaking a quick read of a new release.
She's married to a great guy, has two amazing grown daughters and more animals than sense. 😉