One Paris Summer is Never Enough
5
One Paris Summer
Blink
June 7, 2016
352
Most teens dream of visiting the City of Lights, but it feels more like a nightmare for Sophie Brooks. She and her brother are sent to Paris to spend the summer with their father, who left home a year ago without any explanation. As if his sudden abandonment weren't betrayal enough, he's about to remarry, and they're expected to play nice with his soon-to-be wife and stepdaughter. The stepdaughter, Camille, agrees to show them around the city, but she makes it clear that she will do everything in her power to make Sophie miserable.
Sophie could deal with all the pain and humiliation if only she could practice piano. Her dream is to become a pianist, and she was supposed to spend the summer preparing for a scholarship competition. Even though her father moved to Paris to pursue his own dream, he clearly doesn't support hers. His promise to provide her with a piano goes unfulfilled.
Still, no one is immune to Paris's charm. After a few encounters with a gorgeous French boy, Sophie finds herself warming to the city, particularly when she discovers that he can help her practice piano. There's just one hitch—he's a friend of Camille's, and Camille hates Sophie. While the summer Sophie dreaded promises to become best summer of her life, one person could ruin it all.
Anything is Possible – Even Love
All you need is Paris
Ahh, adolescence.
There are a lot of stories out there about "coming of age",  visiting the "other parent" in the divorce, etc.  But when you combine the beautiful way Denise Grover Swank crafts a tale, you're going to have something special.
And One Paris Summer is something special.
I started reading this book right after returning from staying with my husband and kids in Paris.  I was in an airport (in Orlando, actually) and missing our adorable fourth-floor walkup in the 5th arrondissement.
And then *poof* I had my own personal escape to the City of Lights!
Since Paris was fresh on my mind, I didn't anticipate how well Ms. Swank would immerse the reader in the city.  Her use of the Metro by the characters is actually accurate (and on pointe!), and her description places will make you feel like you're there – it worked on me.
So what about the actual story?
Well, let's start with Sophie.  Sophie and her brother are coming to Paris for the summer to participate in their father's wedding.  They are both suffering from serious abandonment issues, and their conversation on the flight indicates that this won't be easy for them.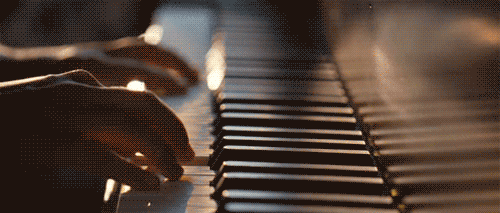 Sophie is going to be a senior in high school.  She's an amazing pianist and her father has promised to have a piano available for her use.  This is seriously important to her, and carries as a subplot throughout the book.
You can guess how that goes.
Then there's Mathieu.  There has to be an adorable love interest.  A cute guy with a french accent –
who also happens to have some sort of "something" with your future half sister is probably NOT the star upon which you're hooking your wagon.
And yet, you know that's what's going to happen!
So where does this story go?  Well, you'll have to read it to find out, but this sweet romance is full of all the feels, with a healthy dose of the drama.  You will love the characters, the setting, the story arc…
And um, did I mention PARIS?
Ms. Swank weaves a story that remains innocent and sweet, while remaining relatable for an adult reader. Sophie is unsure of herself and age-appropriate without being whiny and impetuous. She's wading through a lot in her life, and she takes you right along for the ride.
I don't give out a Five ✮ lightly (you know this! lol), but this book had me from the first page.
You can pre-order One Paris Summer by Denise Grover Swank on Amazon here:
Meg, AKA the Queen Bee (QB) founded LitBuzz in 2015 as a way for her favorite authors to more-readily provide books to a legitimized reviewer. At the time, she never thought it would grow to include a dozen people, hundreds of authors and thousands of reviews.
Most of the time, you can find her with a bulldog at her feet in her home office in Pittsburgh, writing content or developing brand campaigns for clients – or sneaking a quick read of a new release.
She's married to a great guy, has two amazing grown daughters and more animals than sense. 😉