Must Read!!!!
5
The Star-touched Queen
Juvenile Fiction
St. Martin's Griffin
May 3, 2016
352
Cursed with a horoscope that promises a marriage of Death and Destruction, sixteen-year-old Maya has only earned the scorn and fear of her father's kingdom. Content to follow more scholarly pursuits, her world is upheaved when her father, the Raja, arranges a wedding of political convenience to quell outside rebellions. But when her wedding takes a fatal turn, Maya becomes the queen of Akaran and wife of Amar. Yet neither roles are what she expected. As Akaran's queen, she finds her voice and power. As Amar's wife, she finds friendship and warmth. But Akaran has its own secrets - thousands of locked doors, gardens of glass, and a tree that bears memories instead of fruit. Beneath Akaran's magic, Maya begins to suspect her life is in danger. When she ignores Amar's plea for patience, her discoveries put more than new love at risk - it threatens the balance of all realms, human and Otherworldly. Now, Maya must confront a secret that spans reincarnated lives and fight her way through the dangerous underbelly of the Otherworld if she wants to protect the people she loves. THE STAR TOUCHED QUEEN is a lush, beautifully written and vividly imagined fantasy inspired by Indian mythology.
Wow. Just…WOW.
There are no words that can fully describe how much I enjoyed this book.  Filled with incredible delights of fantasy worlds, bitter-sweet romance, re-incarnation,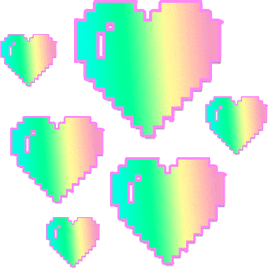 human-deity crossover, and lessons of self-discovery, Star-Touched Queen will keep me coming back to revisit just to see what new tokens of wisdom I can glean!
Chokshi has woven a tale that provides luscious detail of worlds afar combined with mythological lessons that speak to the core of humanity.  Elements of Indian culture and mythology intertwined with a beautiful love story, it challenges the core of many traditional tales with a strong female character who not only saves herself, but her love and the world as well.
Maya, a human shunned and feared by her father's harem, but favored daughter in his heart, begins her journey with an attempted martyrdom. Saved by a mysterious prince and escorted to a new land, she explores her new surroundings with cautious optimism and awe of the magical world and growing affection toward her beau.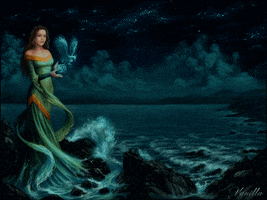 Amar, mysterious ruler of the realm, treats Maya with reverence, affection, and equality – to a point.  The limitations of secrecy placed on him leave room for doubts in Maya's heart and mind.  At times, my heart broke as Maya made long-lasting decisions that have ramifications for the entire world and her true destiny.  At one point, my desire to throw the book across the room should indicate my emotional investment in her path of growth and my innate desire for a HEA!
Lucky for me, this is a complete story (no cliff-hangers), and I was able to set it down at the end with a huge sigh of contentment.  I am hopeful this will not be the only treasure from Chokshi, as there is plenty room in this world for more stories.  Though classified by Amazon as Juvenile Fiction, the language and depth of this tale is universal.
Go lose yourself in this world, and read The Star-Touched Queen HERE.  What are you waiting for??? DO IT!  You won't regret it!
Happy Reading!
Librarian by day, mom/wife/reader by night (among several other quirky things). While others are busying themselves with the newest reality show, she is comfortably lounging in her Pjs, sipping coffee (or wine), and immersing herself in all things literary escapist. When not reading, she is busy singing, exploring the outdoors, mom-ing, wife-ing, and being an over all wannabe Superwoman.