Picture Perfect Book!
5
Love, Chloe
Romantic Comedy
DCA
March 30, 2016
402
From New York Times Bestseller Alessandra Torre...
You know girls like me. You hate girls like me. The privileged blonde who skips her Ivy League classes when she's had too many martinis. The one draped on the asshole's arm because he drives a Bugati and screws like a champ.
I was that girl. I loved being that girl.
Then, my door was broken in. Literally.
And in that moment? Everything changed.
WARNING: This sexy standalone has jaw-dropping moments, crazy sexual chemistry, and will make your cheeks hurt from smiling. Read at your own risk.
PICTURE IT:
One of the coolest books I have ever read!!
You know I love a good book.  What you may not know is that I am a sucker for a pretty layout.  I love it when thought is put into the little things like Chapter headers and pretty fonts *swoon*.  I have read some pretty beautiful books, but I can't help myself from falling in love with this one – Love, Chloe by Alessandra Torre!
♫ Oh, Alessandra. You made me love you.  I didn't wanna do it… I didn't wanna do it. ♫
So what's the deal?  What makes this so special?
Glad you asked.
First, the instagram pictures.  Yes, you read that correctly.  Ms. Torre emphasizes the tone and time of the story through images from the main character's Instagram account.
Cool, right?
Add to that a really clean and divided format so that you always have a clear sense of time and place, and you really feel like you've walked into the book and are hanging out with Chloe and her friends in Manhattan during the darkest and brightest moments she's experienced.
So what about the storyline in Love, Chloe?
It's great, too!  The characters initially appear like they might just fit the stereotypical roles, but thankfully (phew!) Torre gives them life, breadth and depth.  You become invested in Chloe – in her loneliness, confusion, and even desperation.  You want her to succeed and beat the odds, despite the fact that you want to hate her for being a poor little rich girl who got to "keep the clothes".
As she comes into her own, on her own terms, we come to respect her as she learns to respect herself.  She finds what she wants and what she needs are two different things, and we want to believe in the end she'll make the right choices.  And her love interest is totally swoon worthy too!
That is – unless she chooses the douchenozzle – because how many times have we chosen the devil we know, especially when we want some comfort or security?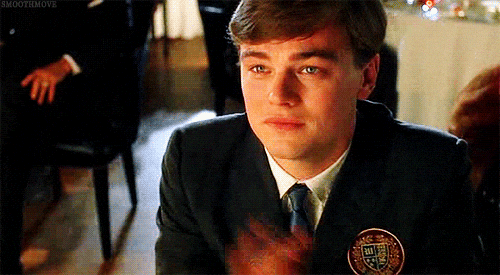 Whether or not she does, well, I can't say.  I won't spoil it for you.
What will I say?
READ. THIS. BOOK.
I can't say for sure, but I would venture to guess this will be on my "Best of" list for 2016 – it's just really that refreshing.
Get started now:
Meg, AKA the Queen Bee (QB) founded LitBuzz in 2015 as a way for her favorite authors to more-readily provide books to a legitimized reviewer. At the time, she never thought it would grow to include a dozen people, hundreds of authors and thousands of reviews.
Most of the time, you can find her with a bulldog at her feet in her home office in Pittsburgh, writing content or developing brand campaigns for clients – or sneaking a quick read of a new release.
She's married to a great guy, has two amazing grown daughters and more animals than sense. 😉