This Love is On Fire!
5
Need You for Mine
Heroes of St. Helena
Contemporary Romance
Montlake Publishing
3/29/2016
304
Every red-blooded male in St. Helena wants Harper Owens…as a friend. Despite her efforts at seduction, Harper seems to be destined to end up alone. The only guy with a knack for unleashing her inner vixen is firefighter and resident rule-breaker Adam Baudouin. Agreeing to a faux-mance could help him secure a promotion—and save her family's lingerie shop, the Boulder Holder. But playing with fire has consequences. Especially when the flame comes courtesy of St. Helena's own Five-Alarm Casanova…
None of Adam's quick-and-easy hookups have prepared him for a connection this extraordinary. There's more to the milk-and-cookies art teacher that he'd love to explore. But first he has to convince her to trust the town's most notorious playboy. Even tougher—he'll have to trust himself to be the real-life hero this warm and sexy woman deserves.
 RED HOT ROMANCE
Adair delivers another feel-good love story in St. Helena
It's no secret I love the characters in Marina Adair's St. Helena books.  Whether lost in a vineyard romance or battling over cream puff recipes, Adair immerses the reader in one of the most delicious and quirky communities imaginable.
I don't want you to think I am being redundant by again reviewing a book in this "world", but
frankly, I love the healthy host of characters Adair has developed and nurtured throughout the stories.
Her spinoff series – Heroes of St. Helena – focuses on the brothers of Frankie Baudouin who have all gone into the wonderful world of public service as swoonworthy cops, soldiers and (in this case) firefighters.
Oh, hell ya.
Adam Baudouin is the St. Helena "manwhore du jour", getting women all over the county hot and bothered.  He has never really noticed Harper Owens – despite knowing her all his life.  In fact, most guys know the owner of The Boulder Holder's granddaughter as someone they can count on to babysit, or organize an event.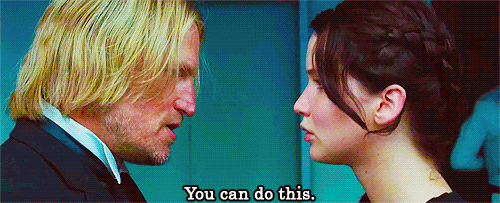 Though this sounds like the premise of a lame 90s movie, I couldn't help but love Harper as a character.  She knows who she is, and she's in that rough period where YOU know your worth but no one else has seemed to figure it out yet.
But she keeps on chugging, and through one of those unrealistic "this never actually happens" moments, Adam sees her for the hotty she is for the first time.
Even knowing what I just said about it being unrealistic, you cannot help but WANT it to be true.  You get invested in Adair's characters.  You know that the guy will screw up because in St. Helena, that's a given.  But you also know somehow, he will make it right, and she'll end up happier than ever.
And you want it for both of them!
These books are absolutely wonderful. The indepth way Adair has developed the fun and hysterical antics of the members of this Napa community is stellar.  The stories are all woven seamless together, with attention to detail on a level one does not expect in a romance novel.  Pay particular attention to the inventive names of the shops in town.
Adair is a rock star.  Keep them coming, Marina.  I will keep reading!
Meg, AKA the Queen Bee (QB) founded LitBuzz in 2015 as a way for her favorite authors to more-readily provide books to a legitimized reviewer. At the time, she never thought it would grow to include a dozen people, hundreds of authors and thousands of reviews.
Most of the time, you can find her with a bulldog at her feet in her home office in Pittsburgh, writing content or developing brand campaigns for clients – or sneaking a quick read of a new release.
She's married to a great guy, has two amazing grown daughters and more animals than sense. 😉