Royally Disappointing
2
The Heir
The Selection
HarperTeen
May 5, 2015
373
Twenty years ago, America Singer entered the Selection and won Prince Maxon's heart. Now the time has come for Princess Eadlyn to hold a Selection of her own. Eadlyn doesn't expect anything like her parents' fairy-tale love story...but as the competition begins, she may discover that finding her own happily ever after isn't as impossible as she's always thought.
A new generation of swoon-worthy characters and captivating romance awaits in the fourth book of the Selection series!
Royally Disappointed:
Oh no. 🙁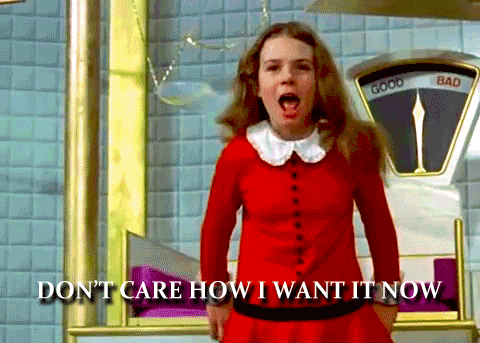 It's not uncommon for a sequel to suck.  I have read many second or third books in a series and felt like the author lost steam, lost interest, lost direction.
But Kiera Cass?  I voraciously inhaled The Selection series.  I loved the novellas surrounding it.  I expected great things from The Heir; why wouldn't I?  Cass is a rock star and she'd kept the awesome all the way through all the various stories so far – I love her characters!
Then I met Eadlyn.
It's almost a generation beyond the first series, and Maxon and America have ruled together happily. They are raising their children – a twin girl and boy, and two more sons.  The eldest, Eadlyn, retains her crown right thanks to a royal order by her parents.  She lets us know quickly she isn't so sure she's thankful for that honor – that she would much rather her twin brother Ahren be the heir… but alas, it's on her.
In an attempt to distract the country from difficulties, Maxon and America convince Eadlyn to participate in a Bachelorette-style "Selection", with 35 guys coming to woo the princess.  This sounds like it could be fun – it sounds like it might be an interesting premise to see the Selection from the perception of the royal.
Maybe if it were any other royal, that might be true.
Eadlyn is an insufferable person.  She's spoiled, arrogant, self-centered and snide.  I read some
reviews implying she was unlikable and assumed that maybe she was just cold, but no – she's just unpleasant.  Her demeanor towards others is beyond reproach.  Her demeaning towards the bachelors is deplorable.  Her mass elimination was so disgusting, I almost closed the book then.
Almost.
But then I kept going, thinking she would grow on me; she had to, right?  I mean, America and
Maxon were so lovable, even when they were making bad decisions.  How could Cass write a character so absolutely nauseating?
Sadly, it didn't improve.
Eadlyn is not worthy of this unique experience.  She's entitled, snobby, cruel and it scares me to think the poor people of Illea will be stuck with her.  I cannot fathom how she got that way with her lovely parents and siblings, but I am not sure if she's salvageable as a person.
I kept hoping that Maxon and America would jump in and be involved, make the story better, make
HER better.  I hoped Kile would warm her, or Baden would make her more empathetic.  But even at her best, she just never came around.
I hate panning a book – especially after loving every book until this one.  But I really disliked this book because the main character is quite simply a bad person.  I will likely read The Crown because I have to hope that Cass will turn this around.  But for now… I am a sad panda.
If you're so inclined, you can grab The Heir, or pre-order The Crown.
Meg, AKA the Queen Bee (QB) founded LitBuzz in 2015 as a way for her favorite authors to more-readily provide books to a legitimized reviewer. At the time, she never thought it would grow to include a dozen people, hundreds of authors and thousands of reviews.
Most of the time, you can find her with a bulldog at her feet in her home office in Pittsburgh, writing content or developing brand campaigns for clients – or sneaking a quick read of a new release.
She's married to a great guy, has two amazing grown daughters and more animals than sense. 😉